source 1993
Andre Charles best known for his drag persona RuPaul is an American actor, drag queen, model, author and recording artist. Thanks to him it is now acceptable to address whoever wants to be addressed as he or she: " "You can call me he. You can call me she. You can call meRegis and Kathie Lee; I don't care! Just as long as you call me."1 .
He became famous for his single 'Supermodel'
She became the face the first campaign for Mac Viva Glam cosmetics in 1994. All profits from Glam campaign found AIDS Fund, which provides support for those diagnosed, and living with HIV worldwide.
 source
She is a performer who performed with the best and the one of the biggest fashion icon of our generation Lady Gaga.
For me this cover represents FREEDOM to be whomever you want to be!!! This cover represents beauty and power!!
He made it possible for drag to be more accepted – under her influence a lot of gay, drag queen accepted who they are. We need more role models for young homosexual generation and we need more spokesman to promote equal rights for all!
4 pictures Madonna 1991 February, photographer Stephen Meisel
Madonna Louise Ciccone known as The Madonna is an American singer, songwriter, actress and businesswoman. She pushes the boundaries in her music videos, challenges religious beliefs and racial stigmas.
Madonna is my favorite singer of all time. I loved her look, styling form beginning of 90's. I think she is the most attractive in that period. It was a very clever move to style and compare herself to sex icon Marilyn Monroe. She says on this cover 'look at me! I am the most beautiful and sensual person! I am the goddess!'
 source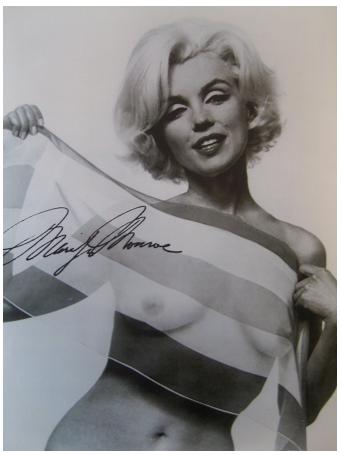 source 
 source
References:
RuPaul (June 1995). Lettin' It All Hang Out: An Autobiography. Hyperion Books. ISBN 0-7868-6156-8. Accessed on the 8/03/15
http://www.buzzfeed.com/alexrees/rupaul-nicki-minaj-mac-viva-glam-retrospective#.ik0BBXdaE Accessed on the 8/03/15
http://en.wikipedia.org/wiki/RuPaul Accessed on the 8/03/15
http://www.papermag.com/2009/02/reality_bites_rupaul.php Accessed on the 8/03/15